Calculations For
Buying & Selling Houses
There are lots of important steps to be mindful of when buying & selling property at the same time. Make sure you are aware of the different costs involved along the way with our Moving Costs Calculator. Our calculator will calculate the bost of selling your house and the cost of buying your new house.
You have to prepare for moving to a new house quite a bit in advanced. About 4 weeks before you are moving to a new house you will need to get a charted surveyor to inspect your property and scale it's structural condition. When you have a final valuation for property, you must settle on the price with your solicitor. Around about a week before you move, you should make sure all of the moving details are in order. This can consist of things such as making sure you have your furniture moved in time or making sure you are getting your mail forwarded to the new address.
It is important that you decide whether you want to buy or sell first. It can be risking selling first, as you may not find a place you like, or there could be a rising market, however sellers will be more inclined to your offer if you have already sold your property. As well as getting a valuation of your house, you may also consider going to the bank and seeing how much they can offer you, if you decide to get a mortgage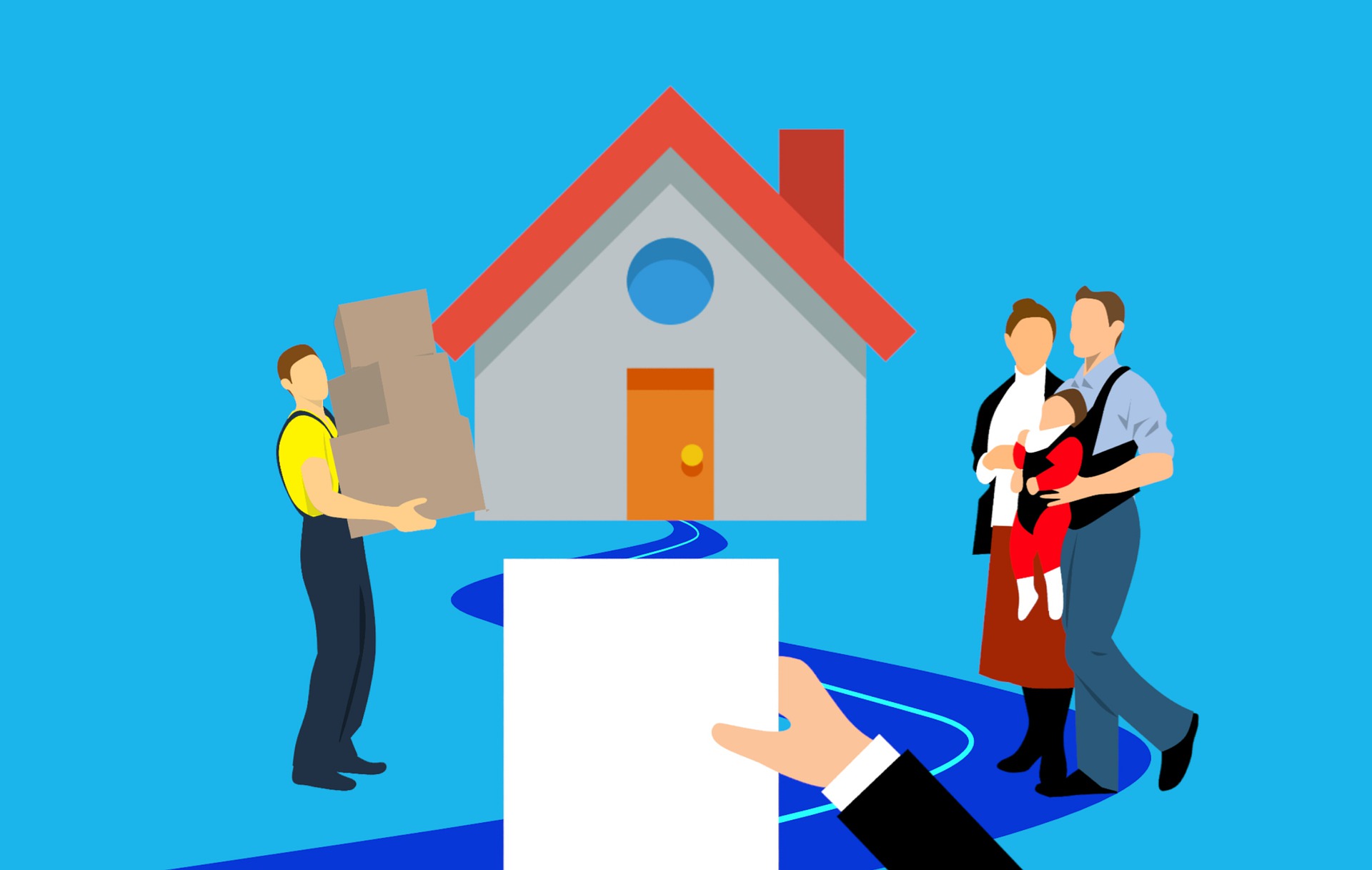 How should I sell a house?
Once you have you house looking presentable, it is time to get it valued. When setting a price for your house, you should get prices from estate agents, however they are not always correct and if you overprice your property it may not sell. You must hire a Solicitor/Conveyancer, these are the ones who can do the legal sale of the property. If you accept an offer, it is helpful to set a schedule with the buyer to arrange the sale. Once you have exchanged and signed the sale and purchase contracts, it is time to drop the keys off at the estate agents.
How should I buy a house?
It is advised to view the market of the area you are buying in for a while and see what the general prices of the houses are. This way you will know what a reasonable offer will be. The seller of the property will know what the local pricing is, so this could give you an edge over other potential buyers as you can give them the number they are looking for. It is advised that you have your finances in check before making an offer to the seller, to make sure they don't take another offer. This is why you should sell first or go to the bank and query how much they can offer you on a mortgage.
What Happens After I have Bought My New House?
After you and the seller have agreed on the offer for the house, you will need to get your solicitor to transfer the legal ownership of the property to you. You Solicitor will also need to survey the property to give a valuation to the band for assurance it's worth lending against. At this point the exchange contracts will be ready for both parties to sign, at which point the seller is obligated to the sale. The final steps towards owning the house are discussing any small issues such as furniture removal. When the exchange contracts are signed and the money has been transferred, the sale will be complete.
I'm the new owner of my house, is there anything else I need to do?
When you have obtained the keys and re the official owner of the property, you will receive an invoice from your Solicitor/Conveyancer with the amount which was agreed on hiring. If you are buying a house that is above £125,000 you will have to pay stamp duty land tax, which applies to residential properties in England and Northern Ireland.